Food Safe Lubricants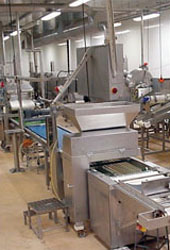 Foodsafe lubricants have to work harder than ever to meet the highest possible standards of cleanliness and safety in the food preparation industry.
Solutec is able to supply a range of superb foodsafe lubricants that have been accredited with the NSF H1 registration certificate meeting all USDA 1998 H1 guidelines.
PDF Download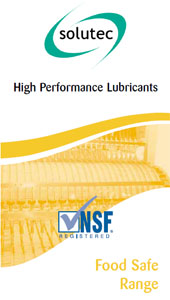 • To find out more about the range please download a PDF brochure of the range to include all relevant specifications.
If you are unable to source the product you require or have any specific questions on our lubricants then please contact Solutec.